Back to all posts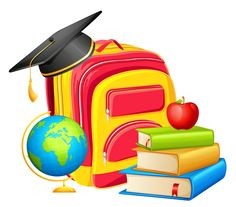 We understand that school fees can be difficult for families who are experiencing financial hardship and believe that all students should have access to education at the lowest possible cost to the students.  
Bill 1: An Act to Reduce School Fees, eliminates fees once assigned to instructional supplies and materials as outlined below:
Basic Educational Services
Students and families will no longer pay for services, supports and materials required for a student to meet the core curricular outcomes at a basic level as defined in the Guide to Education (Math, Science, Language Arts, Social Studies, Physical Education, Health, Art, Music). 
Examples of the basic level of service include in-class instruction and supports, handouts, textbooks, workbooks, printing, photocopying, paper and fees not clearly expressed in a fee schedule nor connected to a specific good or service.
Students and families may still incur costs for Enhanced Educational Services like field trips and options programming and Non-curricular Services like sports teams and club activities.
2017-2018 School Fees, Administrative Procedure 505, Appendix 1
For additional details please also see:
Administrative Procedure 505 - Student Fees and Service Charges
Administrative Procedure 506 - Student Extra-Curricular Fees 
Fee Waiver Program, Administrative Procedure 507
Guided by the principle that finances should not be a barrier to a child's education, Northern Gateway Public Schools will waive fees for independent students or parents/guardians if they meet certain income guidelines, are on social services or are facing exceptional circumstances. If you qualify, you may apply using the application form for a waiver of fees – Administrative Procedure 507 Appendix – Application for Waiver of Fee(s) and Instructions.