Back to all posts
Posted on
Little Ceasars Pizza Kit Fundraiser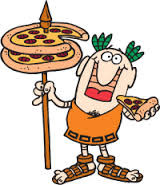 LITTLE CAESARS PIZZA KITS COMING SOON!!
Back by popular demand!
Let's start off this school year with something we all love!
Orders due back
SEPTEMBER 29, 2015
**No late orders will be accepted**
Pizza will be arriving on October 15, 2015
We will keep you updated if order or delivery dates change.
All Proceeds From This Fund Raiser Will Support Students Busing Fees to Events Such as Field Trips and Sporting Events
Thank You in advance for your continued support
If you have any questions please contact
Deanne Harapchuk at dqkpharapchuk@gmail.com or
780-305-1016
Click on this link to see the product options and order form!   Little Caesar's Pizza Fundraiser