Back to all posts
Posted on
Fire Chief For The Day!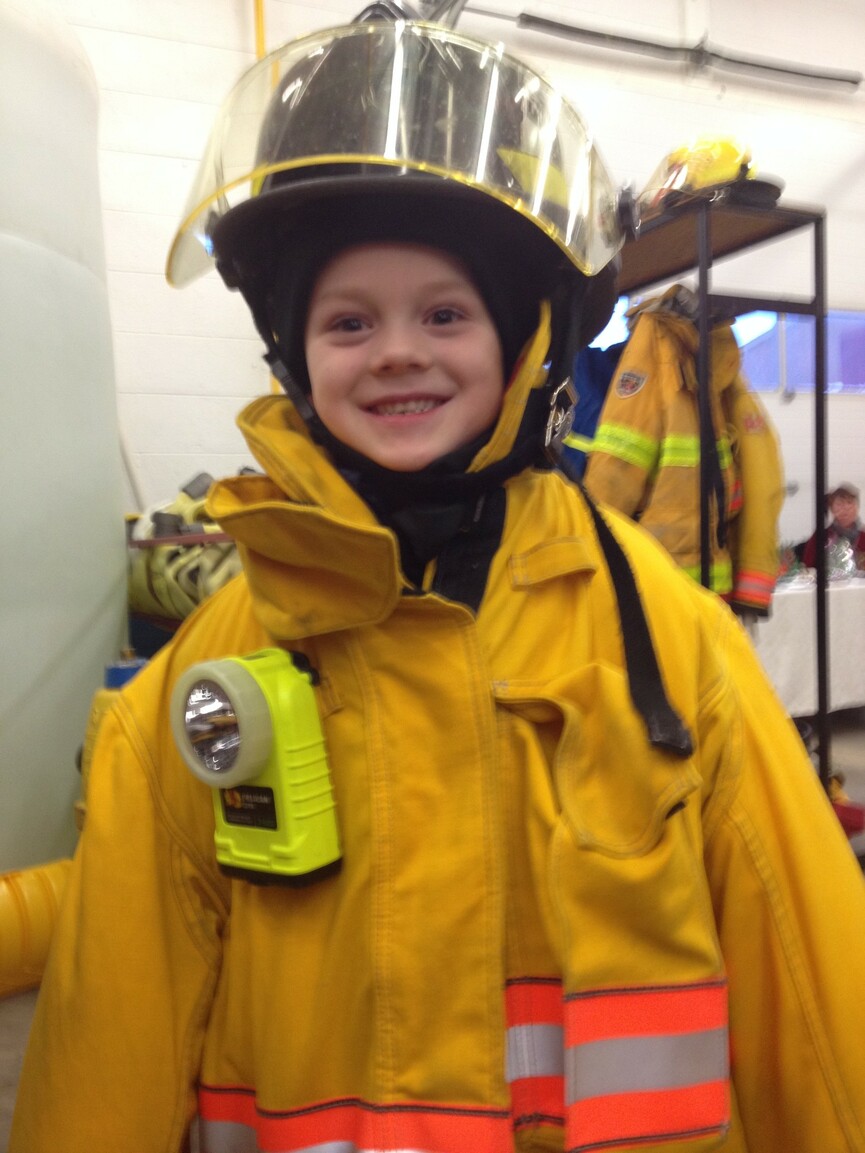 Haiden Muldoon was the lucky student whose name was drawn from the entries received during Fire Prevention Week in October.  This entitled Haiden to be "Fire Chief" for the day during the Sangudo Blitz, which was held on November 28th.
"Fire Chief Ed Gifford was so amazing and provided Haiden with a world-class tour and experience" said Sherra Muldoon (Haiden's mom).
Haiden was provided with a tour of the fire hall, explanation of what fireman do, he suited up in fireman gear and best of all he was able to check out the fire trucks!
What an exciting opportunity!   Students make sure you get your names in next year and you could have this same fabulous experience!
Thank you to Sangudo Fire Department for this wonderful opportunity!